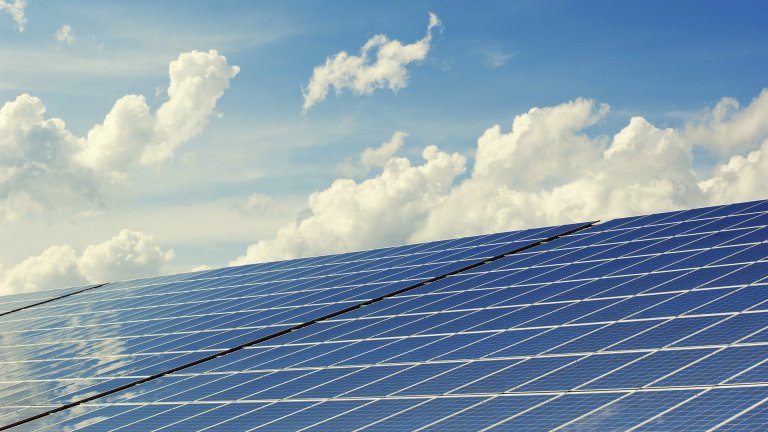 © Pixabay | CC0 Creative Commons
Renewable Energies
In comparison to the rest of Germany or Europe the German capital region is a pioneer in the field of innovative energy and environmental technologies. Especially the development of new systems and processes for the use of renewable energies as well as their improvement work towards the goals of the Berlin Energy and Climate Protection Programme 2030 and the Energy Strategy 2030 of the State of Brandenburg.
Best-practice examples from Berlin and Brandenburg
When it comes to the broader topic of renewable energies, Berlin focuses on the research and use of solar energy as well as on geothermal applications: for example the Competence Centre Thin-Film- and Nanotechnology for Photovoltaics Berlin or PVcomB (of the Helmholtz Centre Berlin and the Technical University of Berlin) develops thin-film photovoltaics technologies and products in cooperation with the industrial sector. Additionally, the Berlin-based company Geo-En, a subsidiary company of GASAG, has already successfully carried out various geothermal projects mainly for Berlin's residential houses and living quarters.
One of the core research topics of the Brandenburg University of Technology Cottbus-Senftenberg is the integration of renewable energies as well as the needs and possibilities arising from renewable energies with regard to storage systems, distribution grids and sector interconnections (heat supply, energy storage, mobility etc.). Meanwhile, the number of businesses from the energy technology sector in Brandenburg that have discovered the opportunities for new products, services and business areas arising from these fields is growing.
A first so-called Verbundkraftwerk ("tie-in power station") is now being created in the Prignitz. It will feed electricity produced from renewable sources directly into the high-voltage grid. The energy self-sufficient town of Feldheim has one of the largest battery storage units in Europe and the hybrid power station Prenzlau uses renewable energies to produce "green hydrogen".