© Pixabay | CC0 Creative Commons
Topics
We pool the expertise of the capital region and create a network of experts from the fields of economy, science, politics and the public sector. It is our goal to develop solutions and ideas that would make it possible to produce energy in a way that uses resources sparingly, to distribute energy intelligently, to store energy rationally and to use energy efficiently.
The focus areas of the Cluster are:
Among the application areas of the Cluster rank:
Energy generation
Industrial processes
Buildings, quarters and industrial sites
Energy infrastructure for mobility
Innovations generally flourish at the intersections of these areas and the concrete application needs. The Cluster has identified 17 areas of innovation at these intersections and they form the main focus of the Cluster's work.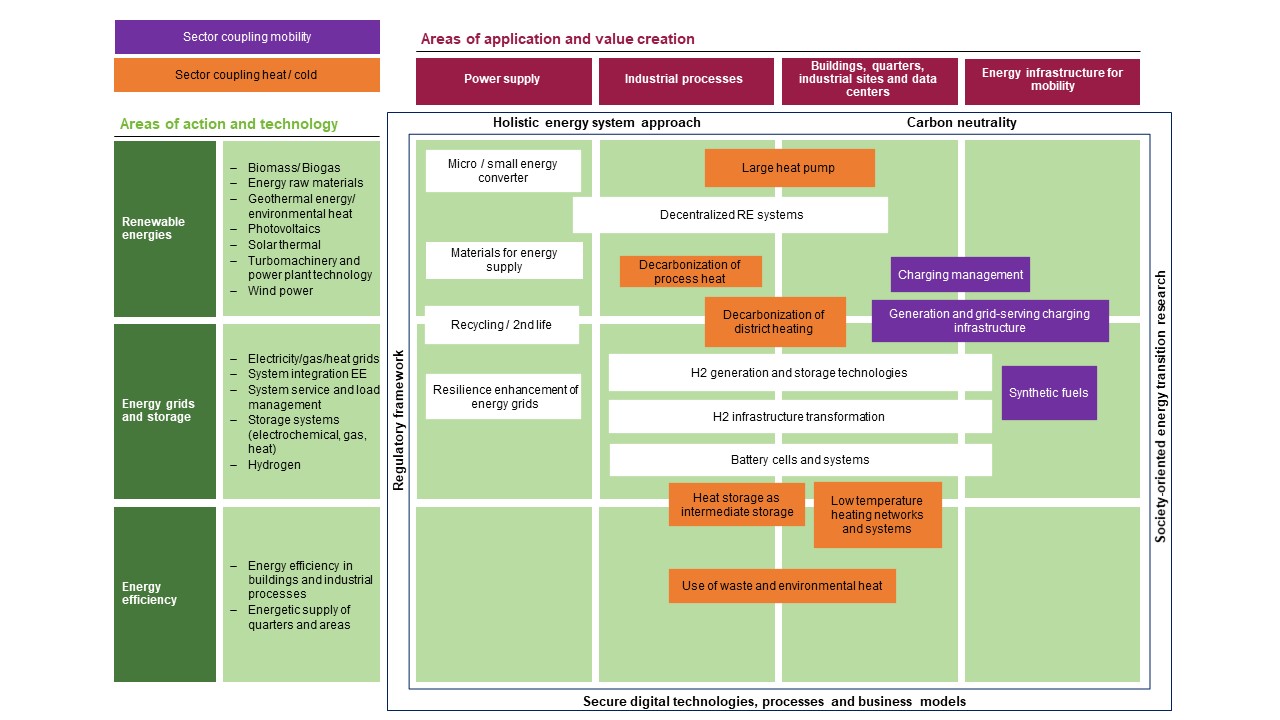 © WFBB