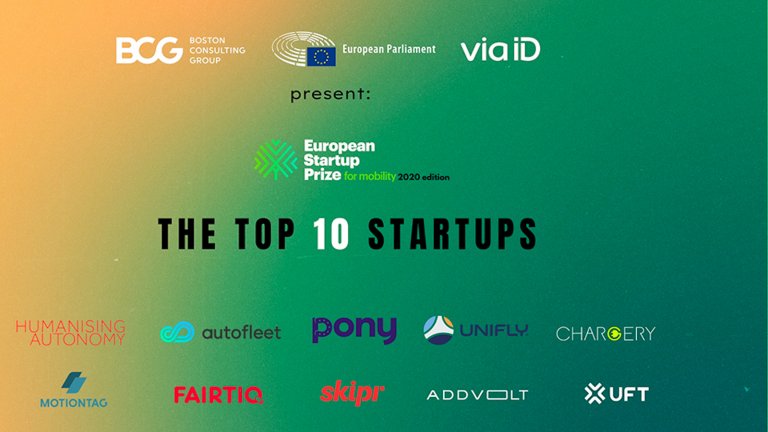 © EUSP Press Release 2020
These are the 10 best European startups sustainable mobility of the 2020 edition
 This year's EUSPforMobility top 10 represent the future of mobility & bring together Europe's best startups.
Karima Delli, Chairwoman of the Committee on Transport and Tourism at the European Parliament, Boston Consulting Group and ViaId are thrilled to announce the European Startup Prize for mobility's TOP 10 for its 2020 edition. They were selected among 550 applicants during a 3 month selection process.
Congratulations to the Top 10 of this years European Startup Prize. We are especially happy for Chargery and MOTIONTAG from the German Capital Region.
"I believe they have the potential to clean our air, fight climate change and help us shift to a mobility system where private cars and fossil fuels are less prominent."
Karima Delli, Green Member of the European Parliament and Chairwoman of the Committee on Transport and Tourism